anais emerson
"I'll have to do it myself then!"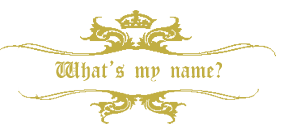 Name:
Anais Emerson
Nickname:
N/A
Age:
~
Date of Birth:
12/31
Birthplace:
London, England
Current Home:
Moscow, Russia
Blood Purity:
Half-blood
Gender:
Female
Sexual alignment:
Unsure
Job:
Student
Face Claim:
Emila Clarke
Body type:
Slender
Height:
Will grow to be 5'4"
Hair:
Long and wavy, dark brown color
Eyes:
Blue-Green
Unique features:
N/A
Dressing style:
She's somewhat girly, likes wearing nice blouses and in-styled jeans. Her shoe preference has always been flats and always likes to keep her hair loose.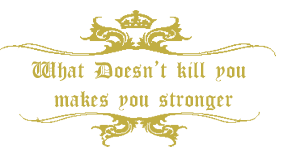 Likes:
Writing, anything involving history, soundtrack music, dragons and tea.
Dislikes:
Bubbly people, being out shined, liars, homework and studying.
Fears:
Cockroaches, bees and illnesses.
Strengths:
Her determination, her one track mind and the ability to separate emotions when needed.
Weaknesses:
Her impatience, being a slight controlling and her father.
Personality:
Anais like to write and despite the fact that she's about average at it, she presumes she is better than others if they have less time crafting the skill she's developing. Despite outward appearances, Anais likes to shop and often likes to test her Mother's patience when they are out to buy dresses by choosing a hideous one. Of course, at the end, Anais doesn't actually buy it. Her favorite color is blue, considering it constantly is used so her eyes can pop in an outfit. Her guilty pleasure is any type of acidic candy. She has yet to show any signs of what gender she likes.
The young girl dislikes being out shinned our out smarted. She clearly prefers to be the smarter person in a room and will correct youif you're wrong immediately, possibly even snort out loud. She doesn't like being around people who's head is in the cloud and hates having to do anything that involves sweat or brooms. Cleaning is something she dislike but does it to keep everything neat and tidy because she hates the mess. Anyone witter than her, she sees them with distaste.
Father:
Peter Nikolaj Emerson the third / 39 / Ministry Worker / Wizard / Living
Mother:
Alexandria Emerson / 35 / University Professor / Squib / Living
Siblings:
Peter Nikolaj Emerson the fourth / 19 / Healer in training / Wizard / Living
Magdalea Josephine Emerson / 16 / Student / Wizard / Living
Maddox Jacoby Emerson / 16 / Student / Wizard / Living
Other significant people
: N/A
Pets:
N/A
Overall history:
The Emerson family a middle-classed wizardring family that currently resides in the center of Moscow. Although mother Alexandria Emerson has lived in a life among wizards, she grew up in muggle surroundings and even eventually became a professor at a University that studies ancient artifacts. Even if Anais and her mother do not get alone very well, Anais is inspired by her mother for two main reasons: She accomplished her dreams even if she was knocked up at the age of 16 and because she is as interested in history as she is. Even if squib, Alexandria has the metamorphmagus gene that Anais seems to show early signs of inheriting.
The relationship with her father has always been sweet since she's daddy's little girl. Their strong bond began when Anais began her interest in Quidditch but it was solidified when then young girls first saw a dragon and begin studying them with a passion; her father's secret passion had always been dragons and constantly took Anais out to go visit some. Thus, the sibling rivalry with her older sister began.
The young girl doesn't get along with her only sister, Maggie, Maddox's twin, because Maggie is jealous of Anais's and father's relationship. Because of this, Maggie is constantly terrorizing Anais and is especially happy that she's now starting school, meaning Maggie can get away with any prank she pulls on Anais. Unlike the brother's in the family, Maggie and Anais are estranged and hardly talk to each other, only when forced to.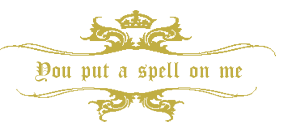 Favourite Spell:
Accio
Signature Spell:
Accio
Patronus:
Peruvian Vipertooth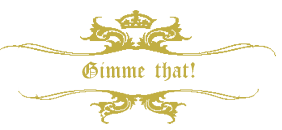 Wand:
12 Inch / Rosewood / Dragon Heartstring Core
Other belongings:
N/A
Friends:Acquaintances:Enemies:
Last edited by Anais Emerson on Sat Jan 12, 2013 3:48 am; edited 1 time in total